Cleanser & Toner Base Sample Kit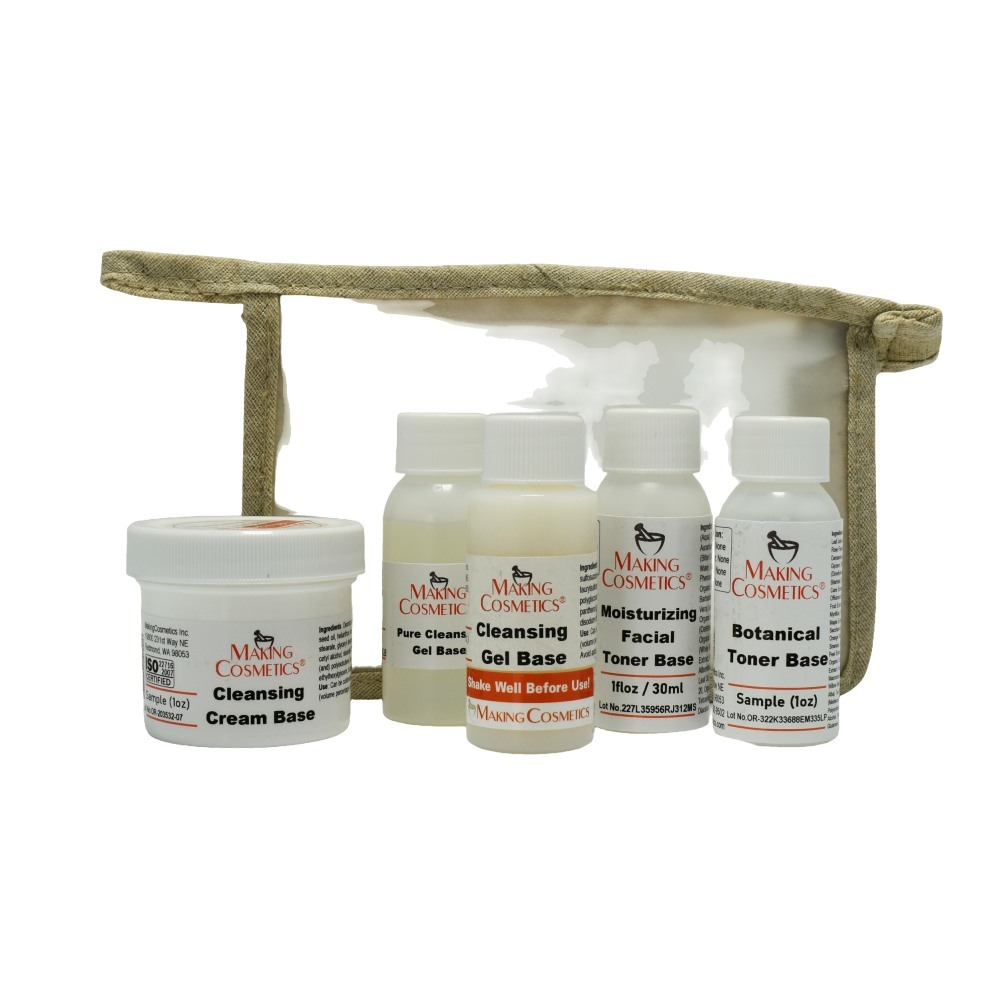 Get First Dibs!
Notify Me When in Stock.
Description
Description
Sample kit with 5 different samples of cleanser and toner bases. Each sample contains 1oz (28g). The kit is 15% discounted as compared to the individual samples. The kit contains the following samples:
Cleansing Cream Base
Cleansing Gel Base
Pure Cleansing Gel Base
Botanical Toner Base
Moisturizing Facial Toner Base
Use
Can be customized further by adding up to 10-15% (volume percentage) of additional liquid ingredients.