Natural Certification of Cosmetics
Whereas the term 'organic' is legally defined and requires approval by an authorized certification program, the term 'natural' is not legally defined and not regulated by an authority anywhere in the world. Thus, the claim 'natural product' can be made by anyone as there is no legal protection. One of the reasons for this legal loophole is that there is no generally accepted definition of 'natural' and, consequently, many have different opinions and views.

Thus, a natural product can contain only pure, unprocessed ingredients occurring in nature (like food-based cosmetics made of eggs, extracts etc.), or minimally chemically processed ingredients made of ingredients originally derived from natural products (e.g. stearic acid, potassium sorbate etc.), or also synthetically produced ingredients made exactly the same way as they occur in nature (e.g. vitamins).

However, various private organizations have developed standards and minimum requirements what natural cosmetics should or should not be made of. These standards may be more or less strict and cosmetic manufacturers can apply for approval and receive certification if their products meet these standards.


Natural Products Association

The Natural Products Association is the largest and oldest nonprofit organization in the USA dedicated to the natural products industry. NPA represents over 700 members accounting for more than 10,000 retail, manufacturing, wholesale, and distribution locations of natural products, including foods, dietary supplements, and health/beauty aids. The NPA has a set of guidelines that dictates whether a cosmetic product can be deemed truly natural. It encompasses all cosmetic personal care products regulated and defined by the FDA. For more information on how to get your cosmetics NPA certified please visit the
NPA website
.
NATRUE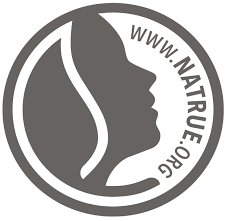 NATRU (International Natural and Organic Cosmetics Association) is an international non-profit association headquartered in Brussels, Belgium. The main objective of NATRUE's label criteria was to set and build strict requirements for natural and organic cosmetic products, particularly for organic cosmetics, packaging and products' formulations which could not be found in other labels. The NATRUE Label goes further than other definitions of "natural cosmetics" established in Europe in terms of consistency and transparency. Since 2008, the NATRUE Label has developed, grown and expanded across Europe and worldwide, and has consolidated its position in the NOC sector as an international benchmark for authentic natural and organic cosmetic products. For more information on how to get your cosmetics NATRUE certified please visit the
NATRUE website
.
COSMOS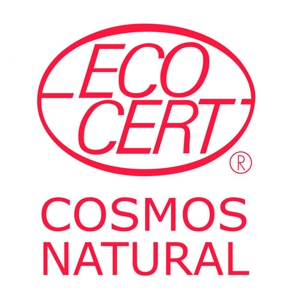 The COSMOS Natural Signature Standard is managed by a not-for-profit, international and independent association – the Brussels based COSMOS-standard AISBL. The founding members (BDIH - Germany, Cosmebio - France, Ecocert - France, ICEA - Italy and the Soil Association - UK) continue to bring their combined expertise to the continuous development and management of the COSMOS-standard. The COSMOS-standard makes use of the principles of the ECOCERT standard defines the criteria that companies must meet to ensure consumers that their products are genuine natural cosmetics produced to the highest feasible sustainability practices. For more information on how to get your cosmetics COSMOS certified please visit the
COSMOS website
.