Payment Methods
We accept a variety of payment methods. You can pay for your cosmetic ingredients orders with a credit card, check, money order, PayPal, bank wire, or through a business credit with Behalf. We require bank wire transfers for orders above $2,500. We also reserve the right to refuse credit card or PayPal payments for certain orders and request bank wire transfers instead.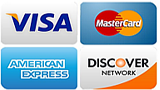 We accept credit cards including Mastercard, Visa, American Express, and Discover (limited to $2,500 per transaction). Please note that the
billing and shipping address must be identical
for international credit card transactions.
When choosing PayPal, you will be transferred directly to your PayPal account. You can add funds to your PayPal account through various ways including credit card, bank transfer or from another Paypal account.
When choosing checks and money orders, please make them payable to MakingCosmetics Inc. and send them to:
MakingCosmetics Inc., 10800 231st Way, Redmond 98053
Orders are processed at least five business days from the date of receipt of the check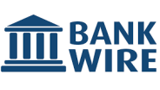 When choosing bank wire, please contact us for further details. A bank wire fee of $15.00 will be added to the order total. We accept wire transfers in various currencies including USD, AUD, EUR, CHF, GBP, and JPY. Orders are processed immediately after receipt of the funds.